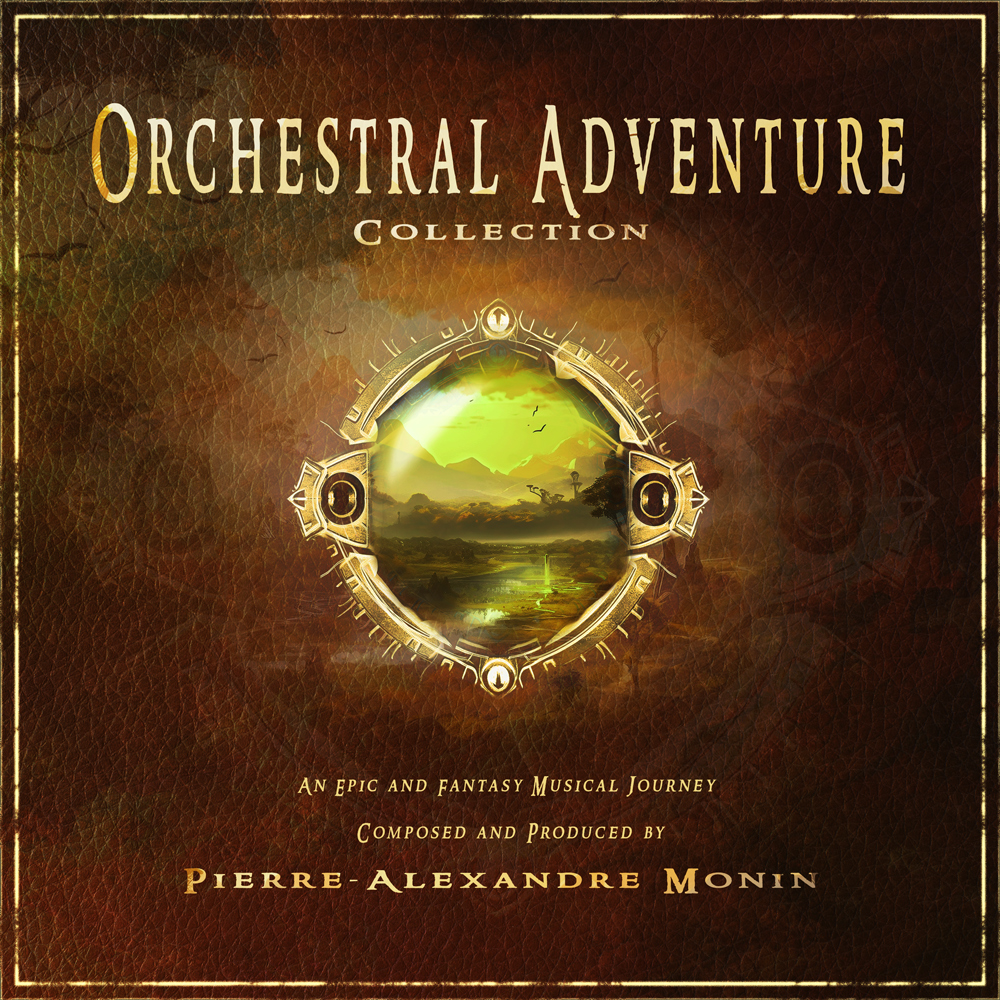 Orchestral
Adventure
Collection
#epic #fantasy
Release Date: August 28, 2023
21 tracks | 1 hour 5 min.

This "Orchestral Adventure Collection" contains 1 hour of orchestral music placed under the sign of adventure and fantastic journeys. This album is largely inspired by the world of fantasy, the role-playing games, and musically both film music and classical music.
The pieces that I already presented to you chapter by chapter are now gathered in this album. There are epic tracks, such as The First Journey, Battle for Freedom, With the Force of Winds, and also many calm pieces evoking narrative situations such as Whisper of Hope, Fleeting Vision of Peace, The Shadow Pass, Mystic Woods.
01 - The First Journey 2'19
02 - Awakening of the Brave 1'51
03 - The White River Tale 3'09
04 - Battle for Freedom 2'20
05 - Whisper of Hope 2'20
06 - Summoning Circle 2'35
07 - Fleeting Vision of Peace 2'44
08 - Forgotten Paths 3'33
09 - Mystic Woods 4'04
10 - Under the Divinity 4'31
11 - With the Force of Winds 3'48
12 - Rebirth 3'57
13 - The Shadow Pass 2'51
14 - Revelation 3'55
15 - The World Is Yours 2'59
16 - Mysterious Dream 2'47
17 - Just Before the Freedom 4'31
18 - Pixies Flight 3'14
19 - New Dawn 2'23
20 - No Fatality 2'38
21 - Beyond the Mountains 3'27
All Music composed and produced by Pierre-Alexandre Monin
Artwork by Pierre-Alexandre Monin